Integrate with Amazon Blank Box Fulfillment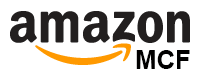 Amazon Blank Box Fulfillment is part of the Amazon MCF (Multi-Chanel Fulfillment) program and allows users of Amazon FBA to ship non-Amazon orders in boxes without Amazon branding. This unique program allows sellers to use Amazon fulfillment services for orders placed on marketplaces that don't allow Amazon-branded packages, such as Walmart, Target+, and Kroger.
Acenda enables seamless integration with Amazon Blank Box, including the Amazon API for orders, inventory, and shipments. Alongside our Blank Box integration, we provide a comprehensive order management system that helps streamline operations for hundreds of B2B and B2C enterprises. Designed for compatibility, our multi-channel ecommerce platform features over 70 key integrations to help grow your business, including additional 3PL integrations with Deliverr, Ware2Go, Ruby Has, and many more.