Integrate with 3PL Central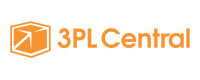 Founded in 2006, 3PL Central is the industry leader in Warehouse Management System (WMS) software and creator of the first cloud-based WMS solution that today serves more than 800 customers and 12,000 logistics professionals worldwide. Its WMS software helps automate routine tasks based on third party logistics best practices, delivering a warehouse management solution that ensures customer satisfaction, efficiency, and scalability. Inbound Logistics Magazine named the company a Top 100 IT Logistics Provider by for the past 7 years, and 3PL Central integrations have grown to include many key providers.
Acenda enables seamless integration with 3PL Central, including the 3PL Central API for orders, inventory, and shipments. Alongside our 3PL Central integration, we provide a comprehensive order management system that helps streamline operations for hundreds of B2B and B2C enterprises. Designed for compatibility, our multi-channel ecommerce platform features over 70 key integrations to help grow your business, including additional 3PL integrations with Deliverr, Ware2Go, Ruby Has, and many more.