Integrate with BigCommerce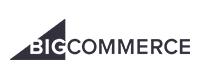 BigCommerce is a leading e-commerce platform that empowers businesses to create and manage online stores with ease. With a comprehensive suite of tools and features, BigCommerce enables businesses of all sizes to build highly customizable and scalable e-commerce websites. The platform offers robust functionalities for product management, order processing, marketing, and design, allowing businesses to create engaging and seamless shopping experiences for their customers.
BigCommerce provides a user-friendly interface and a wide range of templates and themes, enabling businesses to customize the look and feel of their online stores to align with their brand identity. The platform supports integrations with popular payment gateways, shipping providers, and third-party applications, facilitating smooth operations and offering flexibility in terms of services and features. Additionally, BigCommerce offers advanced SEO capabilities, mobile optimization, and built-in marketing tools, empowering businesses to attract traffic, drive conversions, and grow their online presence. With BigCommerce, businesses can establish a strong online presence, streamline their e-commerce operations, and achieve success in the competitive digital marketplace.