Integrate with BigCommerce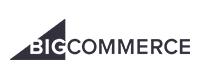 BigCommerce is a global leader in Open ecommerce SaaS software, serving over 60,000 merchants in more than 150 countries. Founded in 2009 as a 2-person startup, the firm has grown to over 1000 professionals, going public in 2020. In 2020, they were named best B2B, B2C, and Headless Enterprise Platform by IDC, Forrester, and numerous other organizations. BigCommerce integrations now total over 2,800 agency and technology partners.
Acenda enables seamless integration with BigCommerce, including the BigCommerce API for orders, inventory, and shipments. Alongside our BigCommerce integration, we provide a fully-flexible and easy to use PaaS (Platform as a Service) that requires no software installation and works to help you optimize your marketplace performance. Designed for compatibility, our multi-channel ecommerce platform features over 70 key integrations to help grow your business, including additional ecommerce integrations with Shopify, WooCommerce, Magento, and many more.