Sell on HomeDepot.com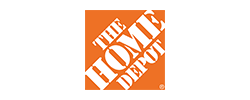 Incorporated in 1978, The Home Depot is a retailer of home improvement supplies operating nearly 2,300 stores throughout the United States. The chain sells tools, hardware, construction products and home improvement services among other goods. As the largest home improvement retailer in the U.S, Home Depot earned a revenue of $88.5 billion in 2016.
Acenda offers suppliers and manufacturers the opportunity to sell products at Home Depot. Our multi-channel e-Commerce platform provides a simple solution for businesses seeking to connect to Home Depot and dozens of other leading marketplaces. We provide a fully-flexible and easy to use PaaS (Platform as a Service) that requires no software installation and works to help you optimize your marketplace performance. With Acenda, companies can integrate with Home Depot, Amazon, eBay, Walmart, Google and many more.
Connect, customize & optimize multi-channel ecommerce. Free, no risk, and no credit card required. Start your store in minutes.
Already have an Acenda account? Log In
NEW! SELL ON THESE & OTHER RETAILERS:
WATCH OUR "GETTING STARTED" VIDEO: