Integrate with ShipStation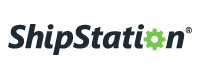 ShipStation is a leading web-based shipping platform that helps businesses streamline their order fulfillment and shipping processes. With its powerful features and integrations, ShipStation enables businesses to efficiently manage orders from multiple sales channels, batch print shipping labels, and automate various shipping tasks. The platform supports a wide range of carriers, including USPS, UPS, FedEx, DHL, and many others, offering businesses flexibility and choice in their shipping options.
ShipStation's intuitive interface and robust automation capabilities simplify the shipping workflow, allowing businesses to save time and reduce errors. Users can easily import orders from popular e-commerce platforms, organize and prioritize shipments, and generate branded shipping labels with ease. ShipStation also provides real-time tracking updates, email notifications to customers, and reporting features to monitor shipping performance and analyze data. With its seamless integrations, powerful automation, and reliable shipping capabilities, ShipStation empowers businesses to streamline their shipping operations, improve efficiency, and deliver an exceptional shipping experience to their customers.