Integrate with ShipStation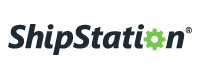 Over 130,000 businesses use ShipStation to optimize their fulfillment on more than 70 of the world's top online marketplaces. The shipping software company seamlessly imports orders from over 100 channels, ERPs, CRMs, and IMSs into a system that allows users to automatically sync, manage, and track those orders, saving time and reducing costs via efficient rate shopping of top carriers. With more than 400 ShipStation integrations and partners, batch processing, inventory management, and branded shipping, ShipStation clients gain greater insight into and control over their logistics and achieve stellar growth.
Acenda enables seamless integration with ShipStation, including the ShipStation API for orders, inventory, and shipments. Alongside our ShipStation integration, we provide a comprehensive order management system that helps streamline operations for hundreds of B2B and B2C enterprises. Designed for compatibility, our multi-channel ecommerce platform features over 70 key integrations to help grow your business, including additional 3PL integrations with 3PL Central, Deliverr, Ware2Go, Ruby Has, and many more.