Integrate with WinFashion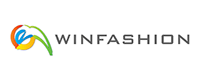 WinFashion is a comprehensive software solution designed specifically for the fashion and apparel industry. The company offers a range of modules and functionalities that cover every aspect of the fashion business, including product design, sourcing, production, inventory management, sales, and distribution. With WinFashion, fashion companies can streamline their operations, improve collaboration between teams, and enhance overall efficiency.
WinFashion's robust features enable fashion businesses to manage their entire product lifecycle, from initial design concepts to final production and distribution. The software provides tools for managing style, color, and size variants, tracking materials and sourcing information, and monitoring production schedules. With integrated inventory management capabilities, businesses can efficiently track stock levels, manage warehouses, and fulfill customer orders. Additionally, WinFashion's sales and distribution modules enable businesses to manage sales channels, monitor sales performance, and effectively plan for future seasons. With its industry-specific focus and comprehensive functionalities, WinFashion empowers fashion companies to optimize their operations, reduce costs, and stay competitive in the ever-evolving fashion market.