Integrate with Sellercloud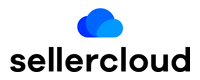 Sellercloud is a comprehensive e-commerce platform that provides businesses with powerful tools to manage their online sales operations efficiently. With Sellercloud, businesses can centralize their inventory management, order processing, and fulfillment processes across multiple sales channels, including online marketplaces, e-commerce platforms, and retail stores. The platform offers a wide range of features, including inventory synchronization, order routing, shipping integration, and real-time analytics, empowering businesses to streamline their operations and optimize their online sales.
Sellercloud's inventory management capabilities enable businesses to track and update inventory levels in real-time, ensuring accurate stock availability across various sales channels. The platform's order processing functionality allows businesses to efficiently manage and fulfill customer orders, while its shipping integration streamlines the shipping and tracking process. Sellercloud's robust reporting and analytics provide businesses with valuable insights into their sales performance, allowing for data-driven decision-making and the ability to identify trends and opportunities for growth. With its comprehensive features and user-friendly interface, Sellercloud helps businesses simplify and automate their e-commerce operations, enabling them to focus on driving sales and delivering exceptional customer experiences.