Integrate with SellerCloud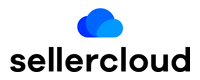 In today's complex e-commerce landscape, managing multiple sales channels can be a daunting task for businesses. Enter SellerCloud, a comprehensive multi-channel e-commerce platform designed to address the multifaceted needs of online merchants. With its suite of tools, SellerCloud seamlessly integrates and synchronizes a plethora of online sales channels, ensuring that inventory, order processing, and product listings are consistently updated across all platforms. Whether you're selling on Amazon, eBay, Walmart, or your own website, SellerCloud centralizes operations, enabling businesses to scale efficiently and maintain a cohesive brand presence across various marketplaces.
The brilliance of SellerCloud doesn't stop at synchronization. One of its standout features is its ability to manage and streamline the entire e-commerce workflow, from purchasing and warehousing to shipping and reporting. With its powerful analytics and reporting capabilities, businesses can glean insights into their sales performance, identify trends, and make data-driven decisions to optimize profitability. Furthermore, its robust integrations with various third-party applications ensure that businesses remain agile, adaptable, and primed for success in an ever-evolving e-commerce ecosystem. By leveraging SellerCloud, merchants can stay ahead of the curve, simplify their operations, and drive sustained growth in the competitive online marketplace.
Acenda.com's e-commerce SaaS brings additional value by specializing in marketplace management for prominent retailers. Acenda provides impeccable integration and management solutions for the likes of Target Plus, Macys.com Marketplace, Kohls.com Marketplace, Nordstrom.com Marketplace, Walmart, and Amazon. By leveraging the strengths of both SellerCloud and Acenda.com, merchants can ensure that their products not only have a broad reach across multiple platforms but also meet the specific requirements and standards of these elite marketplaces. This synergy creates a powerful combination, ensuring businesses remain both competitive and compliant, while also offering a seamless shopping experience for their customers across all channels.