Integrate with SPS Commerce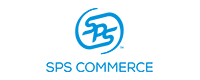 SPS Commerce is a major provider of cloud-based supply chain management software to retail trading partners, suppliers, and 3PL companies, serving over 105,000 supply chain affiliates globally. SPS Commerce helps firms manage trading partners, forecast and report on data, and facilitate item setup and management, while full-service SPS EDI and order processing simplifies data interchange and resolves compliance issues, strengthening global supply chains and customer satisfaction. Tens of thousands of retailers, suppliers, vendors, grocers, and distributors use the SPS Commerce network to grow their business and streamline their omnichannel operations.
Acenda enables seamless integration with SPS Commerce, including the SPS Commerce API for orders, inventory, and shipments. Alongside our SPS Commerce integration, we provide a comprehensive order management system that helps streamline operations for hundreds of B2B and B2C enterprises, with support for drop-shipping and multiple warehouses. Designed for compatibility, our multi-channel ecommerce platform features over 70 key integrations to help grow your business, including additional supply chain integrations with CommerceHub, DSCO, and many more.