Integrate with Dear Systems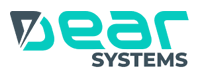 DEAR Systems is a company that provides powerful inventory management and order management software solutions for small and medium-sized businesses. Their platform offers a comprehensive suite of tools to effectively manage various aspects of business operations, including purchasing, inventory tracking, sales, and customer management.
DEAR Systems enables businesses to streamline their inventory management processes by providing real-time visibility into stock levels, automating purchase orders, and optimizing inventory replenishment. The platform also facilitates efficient order fulfillment through features such as sales order management, pick, pack, and ship workflows, and seamless integration with e-commerce platforms and marketplaces. DEAR Systems' software is user-friendly and scalable, allowing businesses to easily adapt and grow. By leveraging DEAR Systems' inventory and order management solutions, businesses can enhance operational efficiency, improve customer satisfaction, and drive growth.