Integrate with Cin7 Orderhive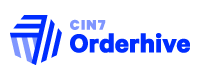 Cin7 Orderhive is a comprehensive inventory management and order fulfillment software that helps businesses streamline their operations and improve efficiency. Combining the capabilities of Cin7 and Orderhive, this powerful platform offers businesses a centralized solution to manage inventory, orders, and fulfillment processes seamlessly. With Cin7 Orderhive, businesses can gain real-time visibility into their inventory levels, track sales orders, and efficiently manage their supply chain.
The platform provides businesses with advanced features such as inventory tracking, warehouse management, multi-channel order management, and integration with various e-commerce platforms and marketplaces. It enables businesses to synchronize inventory levels across multiple sales channels, ensuring accurate stock availability and preventing overselling. Cin7 Orderhive's intuitive interface and automation capabilities help businesses reduce manual errors, streamline order fulfillment processes, and deliver a seamless customer experience. With its comprehensive range of features, Cin7 Orderhive empowers businesses to optimize their inventory management, improve operational efficiency, and drive growth.