Sell on DollarGeneral.com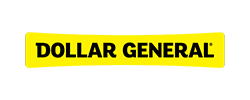 Operating close to 12,500 stores nationally, Dollar General specializes in selling discounted clothing, cleaning products, home furnishings, cosmetic products and toys among other consumer goods. In competition with other discount merchandisers, many Dollar General locations offer grocery items. The company, founded in 1939, raised over $20 billion in revenue during the 2015 season.
Acenda offers suppliers and manufacturers the opportunity to sell products at Dollar General. Our multi-channel e-Commerce platform provides a simple solution for businesses seeking to connect to Dollar General and dozens of other leading marketplaces. We provide a fully-flexible and easy to use PaaS (Platform as a Service) that requires no software installation and works to help you optimize your marketplace performance. With Acenda, companies can integrate with Dollar General, Amazon, eBay, Walmart, Google and many more.