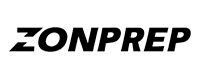 ZonPrep, as a leading provider of Amazon FBA (Fulfillment by Amazon) prep services, specializes in a range of crucial logistics functions. Their offerings include inspecting and confirming the condition and quantities of inventory straight from the manufacturer, a process followed by instant updates sent to the client's email. They boast a significant infrastructure for this task, with 12 loading docks, a forklift for pallet shipments, and an expansive 90,000 square feet of warehousing space, one of the largest in the USA for 3PL and FBA prep. Their expertise extends over 20 years, combining their own experience as Amazon sellers with a deep understanding of the complexities of prepping and labeling inventory. They take pride in their rapid turnaround times, typically getting inventory ready within 48-72 hours of receipt. Furthermore, ZonPrep ensures a near-flawless accuracy rate of 99.9% over millions of units shipped, underlining their commitment to treating each FBA prep project with meticulous care.
Acenda offers a comprehensive marketplace ecommerce solution. Supporting over 500 of today's leading consumer brands, Acenda's network provides access to a variety of premium marketplaces. Their SaaS (Software as a Service) platform ensures total control over product information, inventory, and transactions, ensuring a seamless integration of these elements for their clients. Their cloud-based CMS (Content Management System) platform simplifies the management and distribution of product information, enhancing the shopping experience through the quick customization and curation of rich product data and images. This capability allows for the efficient sharing of large product catalogs across multiple retail marketplaces, maximizing reach and revenue. Additionally, Acenda's Distributed Order Management (DOM) technology offers refined control over inventory and order routing, significantly enhancing supply chain efficiency.
The integration of ZonPrep's 3PL services with Acenda's marketplace ecommerce solution creates a powerful synergy and extends ZonPrep's services to leading marketplaces outside of Amazon, such as Target, Walmart, Macys, Kohls and more. ZonPrep's expertise in logistics, warehousing, and FBA prep, combined with Acenda's sophisticated platform for managing and distributing product information, streamlines the entire process from inventory management to marketplace distribution. This integration effectively bridges the gap between physical logistics and digital marketplace management, providing a comprehensive solution for businesses looking to scale their operations efficiently in the competitive ecommerce landscape.