Integrate with Fulfillment.com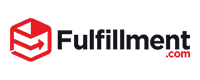 In the dynamic world of e-commerce, Fulfillment.com stands as a trusted partner, empowering businesses to streamline their fulfillment operations and deliver exceptional customer experiences. With a comprehensive suite of services, Fulfillment.com seamlessly handles every aspect of the fulfillment process, from warehousing and inventory management to order processing, shipping, and returns.
Fulfillment.com's cutting-edge technology and expertise enable businesses to scale their operations efficiently, ensuring seamless order fulfillment even during peak periods. Their strategic network of fulfillment centers strategically positioned across the United States provides businesses with the flexibility to reach customers nationwide with speed and accuracy. Whether you're a small business seeking to streamline fulfillment or a large enterprise expanding your reach, Fulfillment.com provides a tailored solution to meet your unique needs.
Furthermore, Fulfillment.com seamlessly integrates with Acenda, a leading channel partner and SaaS solution for prominent e-commerce marketplaces such as Target Plus, Macy's Marketplace, Kohl's Marketplace, Nordstrom Marketplace, Walmart, and Amazon. This strategic partnership empowers businesses to effortlessly connect their fulfillment operations with these marketplaces, streamlining order management, optimizing inventory levels, and gaining real-time insights into their marketplace performance. With Fulfillment.com and Acenda working in harmony, businesses can expand their reach, unlock new avenues for growth, and deliver exceptional customer experiences across multiple marketplaces.