Voted The Best ecommerce software for manufacturers & suppliers
More Channel Integrations Than Any Other Platform
Connect your store to marketplaces like Amazon, eBay, Walmart, Overstock, Facebook and Google in minutes! Also, connect with over fifty leading retailers such as Costco, Bed Bath & Beyond, and Home Depot! Create custom fields to boost each channel. SEO is no longer limited to Google Search; today you must optimize for each and every marketplace -- Acenda gives you the power to achieve this. Create custom product images and descriptions specific to each marketplace. In the cut-throat world of ecommerce, Acenda gives you the advantage. Also, all your data is centralized in Acenda, eliminating the need for external, bulky marketplace middleware – and you can save money too. In addition, Acenda features REST APIs for everything, allowing instant integration with external tools and technologies, all secured by oAuth. Users can query the API for maximum customization and manage omni-channel retail from one central system. Both APIs and oAuth are secured with turnkey marketplace integrations to eBay, Amazon and Walmart, and you can extend Acenda to the physical world by connecting to IoT devices and protocols.
Expert Support 24x7x365
Leverage our 21 years and $1 billion GMV of experience working with marketplaces. Access exclusive marketplace opportunities, site-wide promotions, and our industry connections to keep your marketplace sales growing without disruption. Benefit from our onboarding process, including guidance with all aspects of channel optimization, from SEO to pricing strategies, as well as our full management services. We coordinate all elements of your site's perfection to ensure the highest level of success. We are committed to maximizing your capabilities, brand integrity, and profitability!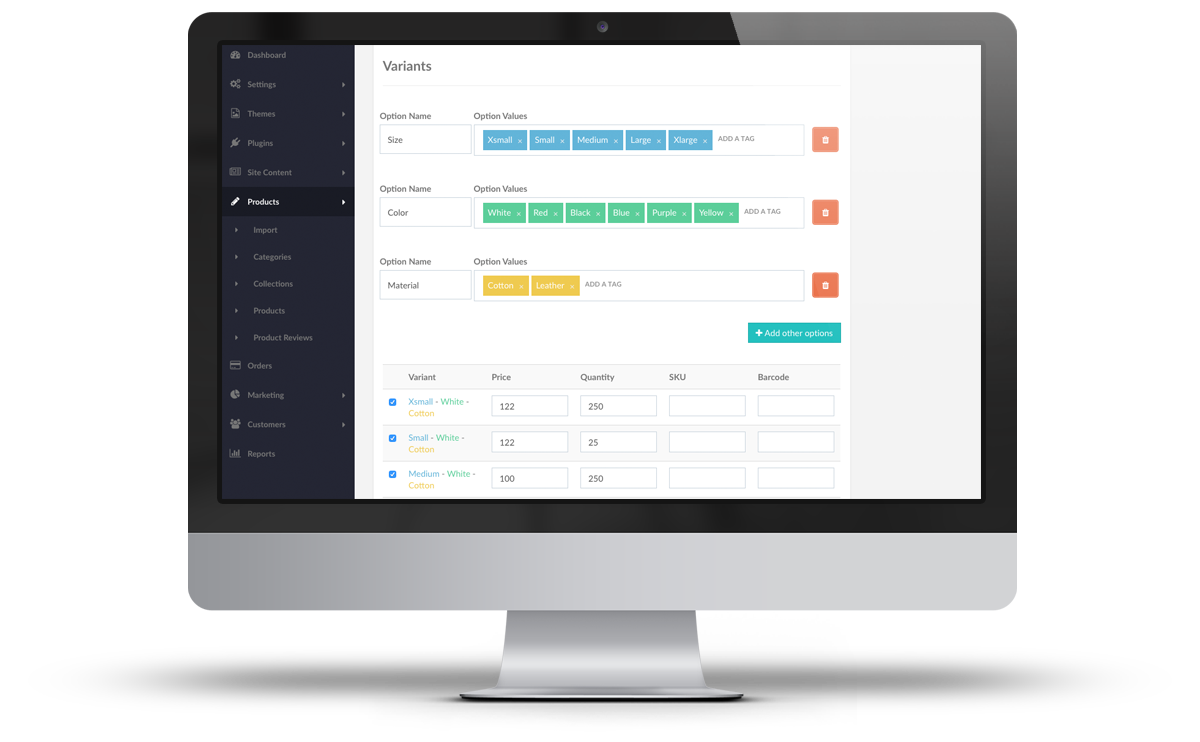 A Powerful, Built-in Content Management System
The best strategy to increase revenue on marketplaces is by improving your product information. Acenda provides you with a user-friendly, powerful Content Management System (CMS) to effectively load and organize your product data -- we call this Content First. Also, our Visual Query Builder (VQB) facilitates advanced queries, RegEx, sort, and filter capability to help you refine your product data. Search multiple variables at the same time, set filters for which products to promote in Amazon, and do so via easy to use dynamic tables and fields. Reap the advantages of unlimited variants and attributes allowing you to organize products, set sort priority, track inventory, and assign unique images with intuitive browsing for consumers. It's all native and available throughout Acenda.
Content Creation, Optimization & Experimentation
When you need professional help cleaning and optimizing your product data, taxonomy, SEO and listings for each marketplace, Acenda's Production Team is here to assist. The end result: optimal marketing and conversions. SEO is a multi-channel task and every marketplace is different. Our team has extensive experience crafting optimized listings for each one, from Amazon to Walmart and eBay, and will work to ensure your products get maximum exposure on these critical sales channels.
Performance Dashboard & Custom Reporting
Key Performance Indicators (KPIs) track supplier performance across multiple metrics (Fulfillment Time, Cancellation Rate, Return Rate, etc.) and can make or break your revenue targets. Acenda's KPI Dashboard alerts you to issues in the supply chain before they become a problem. Dissect your core business with our custom reporting on sales by product, category, geography, and time period, as well as on paid search campaigns, promotion and email sales, site traffic, product conversions, and more. See top products, categories, search terms, and referring sources, as well as detailed customer demographics, and benefit from full Google Analytics integration.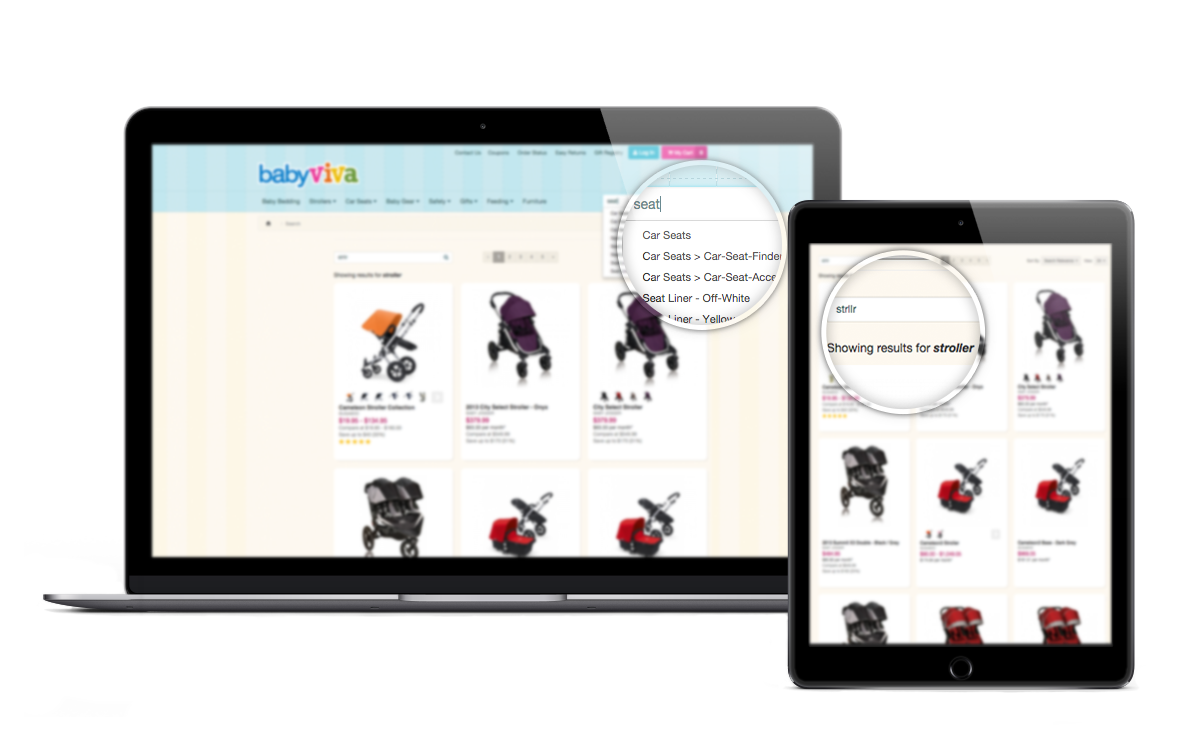 Staging & Production Environments
Visualize how your marketplace listings will appear with Acenda's marketplace preview environment; prevent poor formatting, mismatched images, incorrect sort priority, and pricing errors. This method gives you a better perspective of how your listing will appear as opposed to relying only on spreadsheets. Also, it prevents changes from going live before being tested, thus ensuring the utmost quality in listings and site content, as well as higher efficiency in your workflow. With certainty that things are pristine before being presented to the customer, you'll never sacrifice conversions or functionality due to hidden mistakes.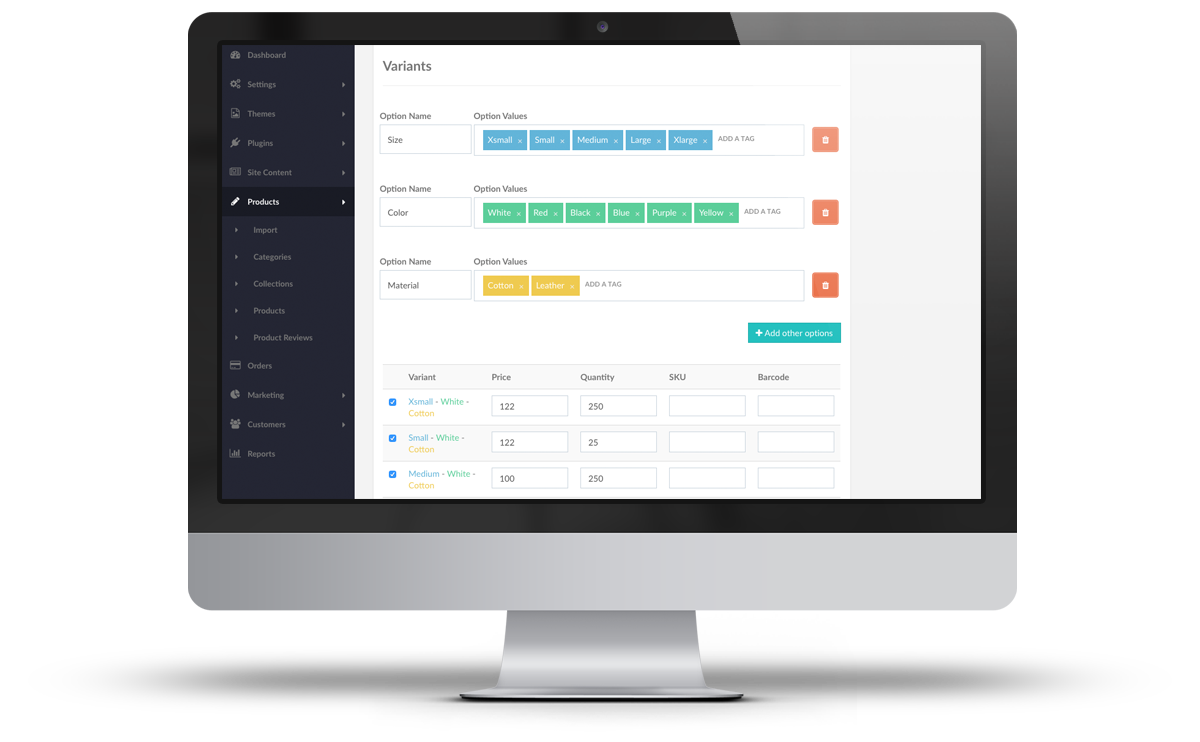 Centralized Inventory & Order Management
Synchronize and manage inventory in real-time. Acenda's built-in Order Management System (OMS) controls the entire order lifecycle including: orders, inventory, returns, credits, and fraud controls. It's also easy to integrate with external systems via EDI, API's, third-party logistics (3PL), and a variety of shipping systems including ShipStation. Harness our end-to-end solution for drop-ship order management, with a fully integrated CRM tool, and set and track drop-ship vendor performance. Manage complex order models with multiple product statuses and multiple payment methods. Expand your order capabilities with features like minimum inventory level auto shutdown, inventory/pricing import routine, robust shopping cart, tax and shipping calculation, multiple billing and shipping addresses, delivery options and gift wrap/message, and options to accept private label credit cards.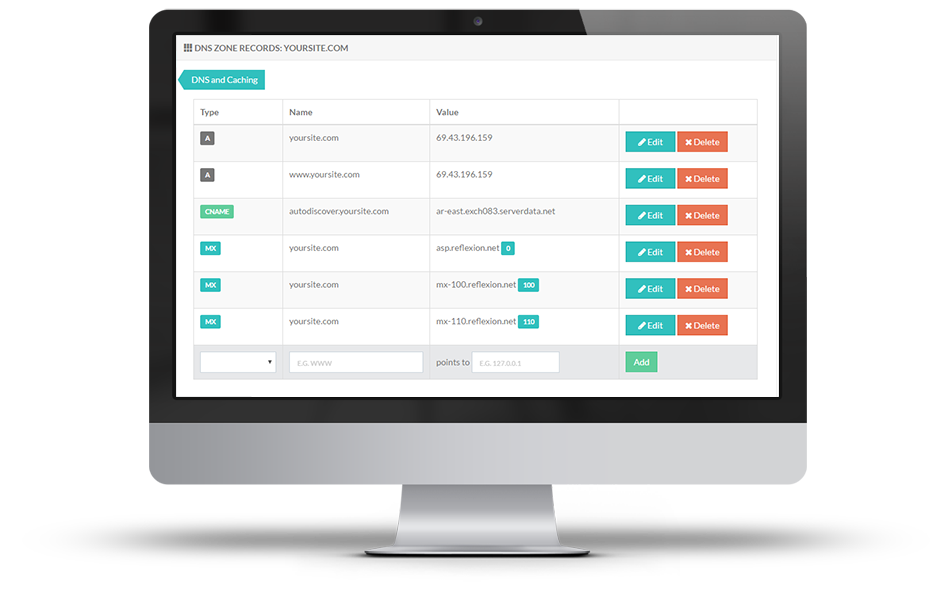 Continuous Improvement with Software as a Service (SaaS)
Acenda runs in the cloud. There's no software to install and you can be up and running in under 15 minutes. Launch multiple storefronts and expand your business with marketplaces and international markets, instantly. Enjoy custom domains and unlimited products for infinite storefront expansion, as well as CDN optimization, product import tools, and on-the-fly image processing for optimizing digital content across web, mobile, and devices. With centralized control, multi-store retailers can customize everything including store locations, tax rules, and promotions, all from one system. Also, Acenda is PCI Compliant, scalable and secure, with DDoS Protection and SSL Encryption.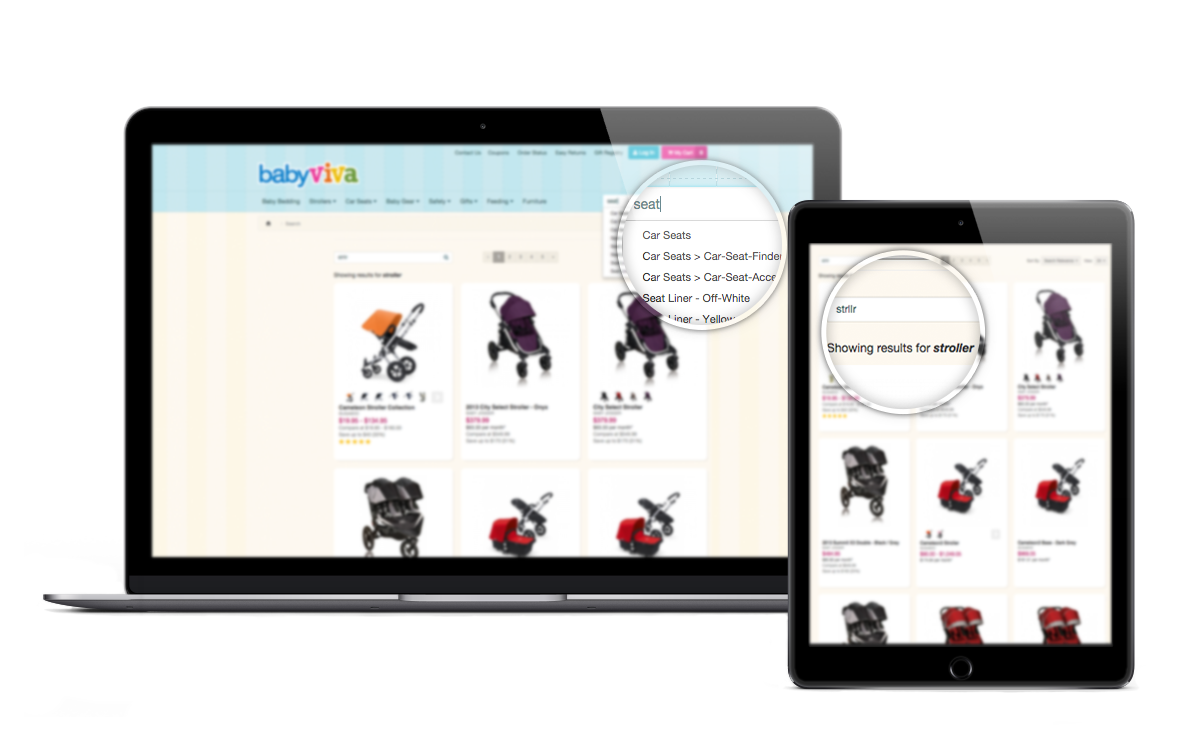 Sell B2C and B2B With a Robust Website / Web Store
Either use your webstore as a central staging environment for your marketplace listings or as a complimentary sales channel for B2C & B2B. Acenda includes everything you need for top performance: mobile responsive design, elastic search, custom domain names, custom templates, multiple sites, international sales, secure checkout and integration with leading payment gateways. All with integrated CRM, customer service, and fulfillment tools, and information/service features including self-service returns and exchanges, fraud prevention, registration & address book, order & customer history, pick/pack accuracy, and shipping cost optimization. Experience seamless integration with gift & bridal registry, special order/charge-send fulfillment, custom pricing and assortment, restricted access, and spending limits.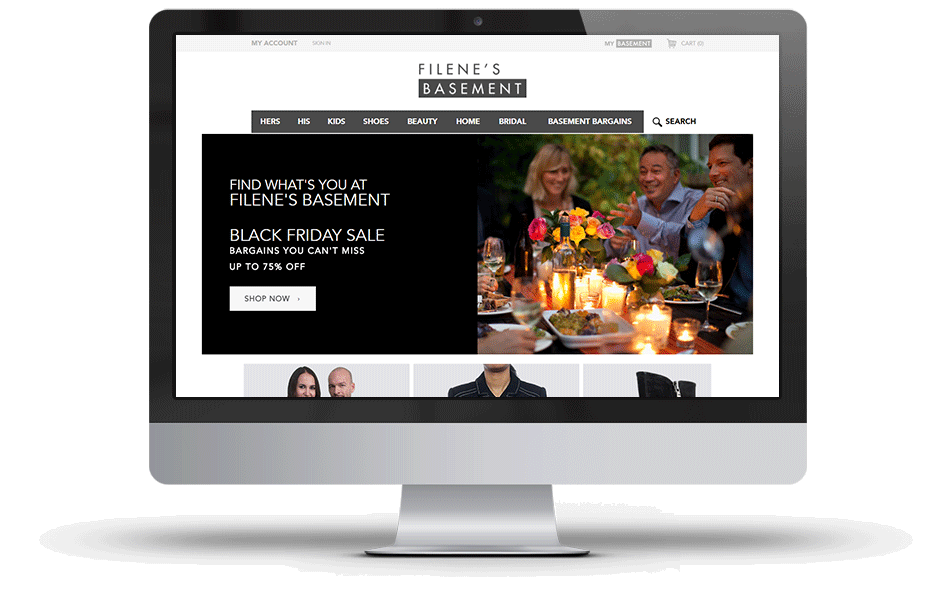 NEW

Launch Your Own White-Label Marketplace

Acenda provides turnkey solutions for building and managing advanced, while-label marketplaces (similar to Amazon). Onboard dropship vendors easily and provide your customers with a complete ecommerce experience. Scale the supply chain with automated order processing, customer service, reverse logistics, fraud management, reporting, and vendor settlements. Also, leverage Acenda's existing vendor base of over five-hundred premium, dropship suppliers. Learn More.
Connect, customize & optimize multi-channel ecommerce. Free 30 day trial, no risk, and no credit card required. Start your store in minutes.

Already have an Acenda account? Log In
SELL ON THESE & OTHER RETAILERS:
WATCH OUR "GETTING STARTED" VIDEO: